Shopping Cart
Your Cart is Empty
There was an error with PayPal
Click here to try again
Thank you for your business!
You should be receiving an order confirmation from Paypal shortly.
Exit Shopping Cart
A Celebration of Life: November 5 1985 - January 24 2003
This is a poem that our cousin, Susan Regan Cloutier, sent to be added as a tribute to Henry. Although it is about a mother who has passed away, it is certainly true about anyone that we love and has passed away. It is also a poem that her sister, Linda, loved dearly as well. She had received it just a few days before she passed away, too.
REMEMBRANCE
I'd stay here with you if I could, forever and
a day,
but God above with infinite love
is taking me away.
So, live life full and fear not death
the dying mother said
And on my grave
leave not a tear
but a red, red rose instead.
For the red stands for the love we've shared from the
moment of your birth,
The petals stand for the memories of our sojourn
here on earth,
The thorns stand for the pain we feel,
when our lives appear forlorn
And the long stem stands for the afterlife,
to which we all our born
The thing I wish for most of all
is to see you smile,
And I'll be back when the pain is gone
When, I've rested for awhile.
You'll feel my touch upon your cheek,
in the breeze that passes by.
I'll be there watching from above in the glow of the
evening sky.
I'll be there in the waves that move on a calm and
gentle sea.
I'll be there in the love that surrounds your every
Christmas tree.
I'll be there in the songs you hear that speak to you
of love.
I'll never die, as long as I live,
within your memory,
So,
shed no tears and leave a rose in
remembrance of me.
Linda got this poem just a few days before she
passed away.
Author unknown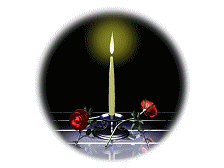 Eight years gone
Eight years still remembered
It seems like only yesterday
Send me a star that I can catch in my hand
Knowing you touched it too
You are always in our hearts
Always still loved and treasured
Eight years gone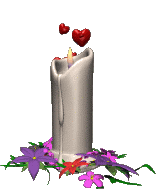 Merry Christmas To You In Heaven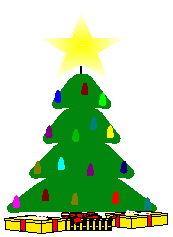 The stars are shining, the bells are ringing, the songs are being sung
Also in remembrance of you!

It's Your Birthday
November 5, 2010: You are 25 years old in my heart, my mind, and in my soul. You are in heaven, I know. In heaven, I pray, looking down on us and loving us from afar. You are 25 years old, my dear Henry. Just for today, you are not gone, you are here. I imagine your life's possibilities and then reality comes crashing down. You are 25 years old and you are in heaven. You left us when your life's mission was done. You lived a life that was yours alone. We were left with lives that were enriched by your presence, by your love, by your hugs, and your brilliance. We celebrate your life. We celebrate your love. You are 25 years old. Happy birthday, my sweet prince, my adored nephew.
Titi Margi

A Love Letter
How wonderful to know that you
Remain ever young
Alive
Forever in our hearts
Missing you
Loving you
Always
---Titi Margi
11/7/09

FOREVER
The world once so vast and full of wondrous things was diminished by your loss
However, the grandeur of your spirit and the memories of you will forever linger on.
We feel you in the touches of wispy winds
In the soft caresses of the sun
We hear you in the drops of rain
And in the whispers of leaves rustling on the trees
We see you in the walk of young men
Playing and dancing free
You left us but you will stay
Forever.
For Henry
Always in my heart
Titi Margi
June 11, 2009

In remembrance of Henry
When Tomorrow Starts Without Me
by David M. Romano
When tomorrow starts without me,
and I'm not there to see;
If the sun should rise and find your eyes,
all filled with tears for me;
I wish so much you wouldn't cry,
the way you did today,
while thinking of the many things,
we didn't get to say.
I know how much you love me,
as much as I love you,
and each time that you think of me,
I know you'll miss me too;
But when tomorrow starts without me,
please try to understand,
that an Angel came and called my name,
and took me by the hand,
and said my place was ready,
in heaven far above,
and that I'd have to leave behind,
all those I dearly love.
But as I turned to walk away,
a tear fell from my eye,
for all life, I'd always thought,
I didn't want to die,
I had so much to live for,
so much yet to do,
it seemed almost impossible,
that I was leaving you.
I thought of all the yesterdays,
the good ones and the bad,
I thought of all the love we shared,
and all the fun we had.
If I could relive yesterday,
just even for a while,
I'd say goodbye and kiss you
and maybe even smile.
But then I fully realized,
that this could never be,
for emptiness and memories,
would take the place of me.
And when I thought of worldly things,
I might miss come tomorrow,
I thought of you, and when I did,
my heart was filled with sorrow.
But when I walked through heaven's gates,
I felt so much at home.
When God looked down and smiled at me,
from His great golden throne.
He said, "This is eternity,
and all I've promised you".
Today for life on earth is past
but here it starts anew.
I promise no tomorrow,
but today will always last,
and since each day's the same day,
there's no longing for the past.
But you have been so faithful,
so trusting and true.
Though there were times you did some things,
you knew you shouldn't do.
But you have been forgiven
and now at last you're free.
So won't you take my hand
and share life with me?
So when tomorrow starts without me,
don't think we're far apart,
for every time you think of me,
I'm right here, in your heart.

SINCE YOU'VE BEEN AWAY
Since you've been away, I've been down and lonely
Since you've been away, I've been thinking of you
Trying to understand the reason you left me
What were you going through?
I'm missing you. Tell me why the road turns
As I look around I see things that remind me
Just to see you smile made my heart fill with joy
I still recall all those dreams we shared together
Where did you run to, boy?
I'm missing you. Tell me why the road turns
There was so much you gave me
To my heart. To my soul.
There was so much of your dreams that were never told
You had so much hope for a brighter day
Why were you, my flower, plucked away
I'm missing you. Tell me why the road turns - Lionel Richie
Sent with love
Uncle Joey
11-05-2008

YOU ARE NOT GONE
You are not gone, my dear boy,
You are here...
In the rays of the sun
In the falling rain
You are here...
In the glistening snow
In the morning dew
You are here...
In the laughter of children
In every breath we take
You are here...
In every beat of our hearts
You are not gone. You are here.
To Henry, With all my love, every day & always
Love, Titi Margi
January 24, 2008

Always loved, forever remembered!
You're in heaven with the angels,
Dancing on the stars!
-------Titi Margi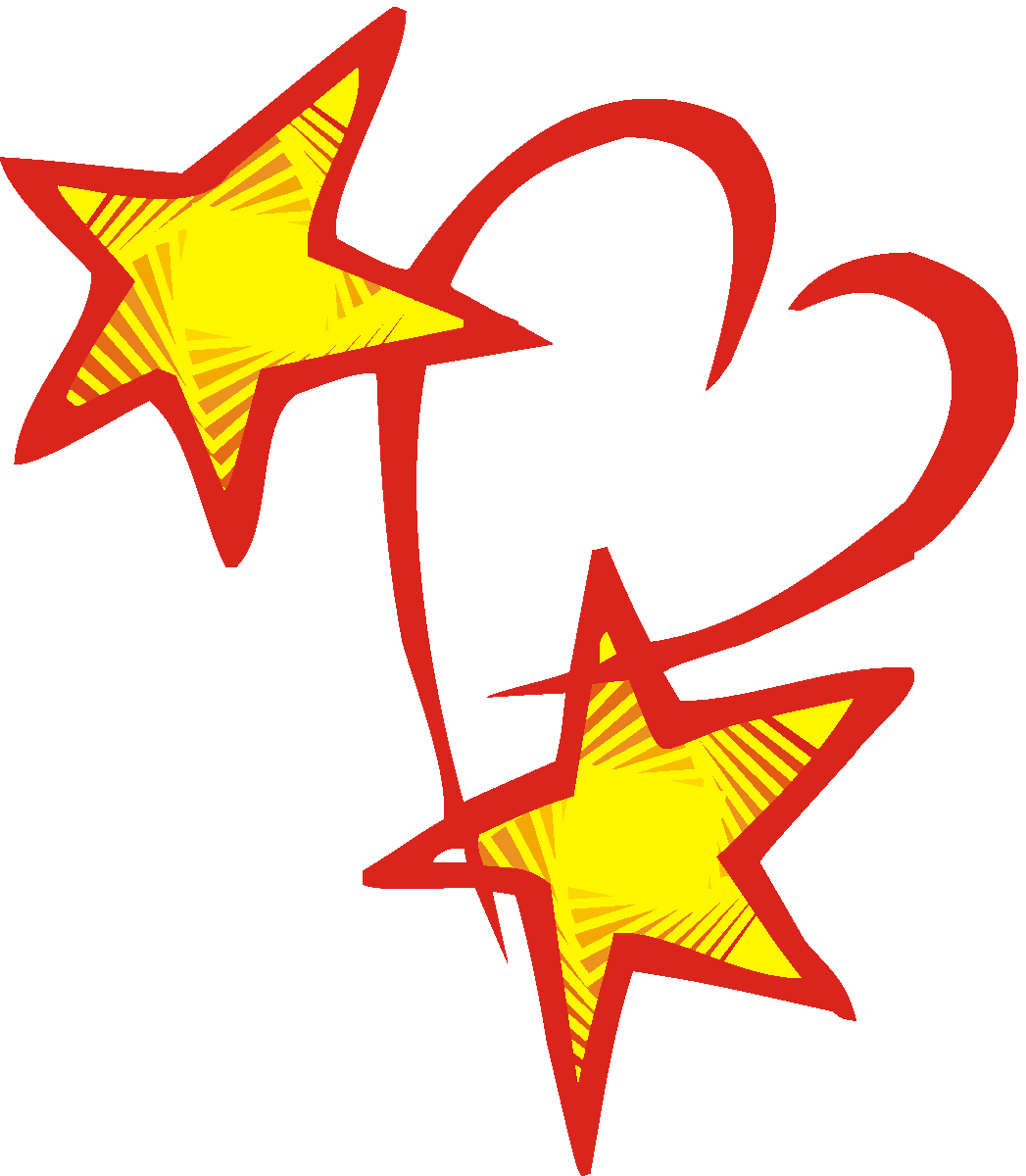 Remember me in quiet days
While raindrops whisper on your pane.
But in your memories have no grief,
Let just the joy we knew remain.
Remember me when evening stars
Look down on you with steadfast eyes.
Remember if once you wake
To catch a glimpse of red sunrise.
And when your thoughts do turn to me,
Know that I would not have you cry.
But live for me and laugh for me,
When you are happy, so am I.
Remember an old joke we shared;
Remember me when spring walks by.
Think once of me when you are glad
And while you live, I shall not die.
Author Unknown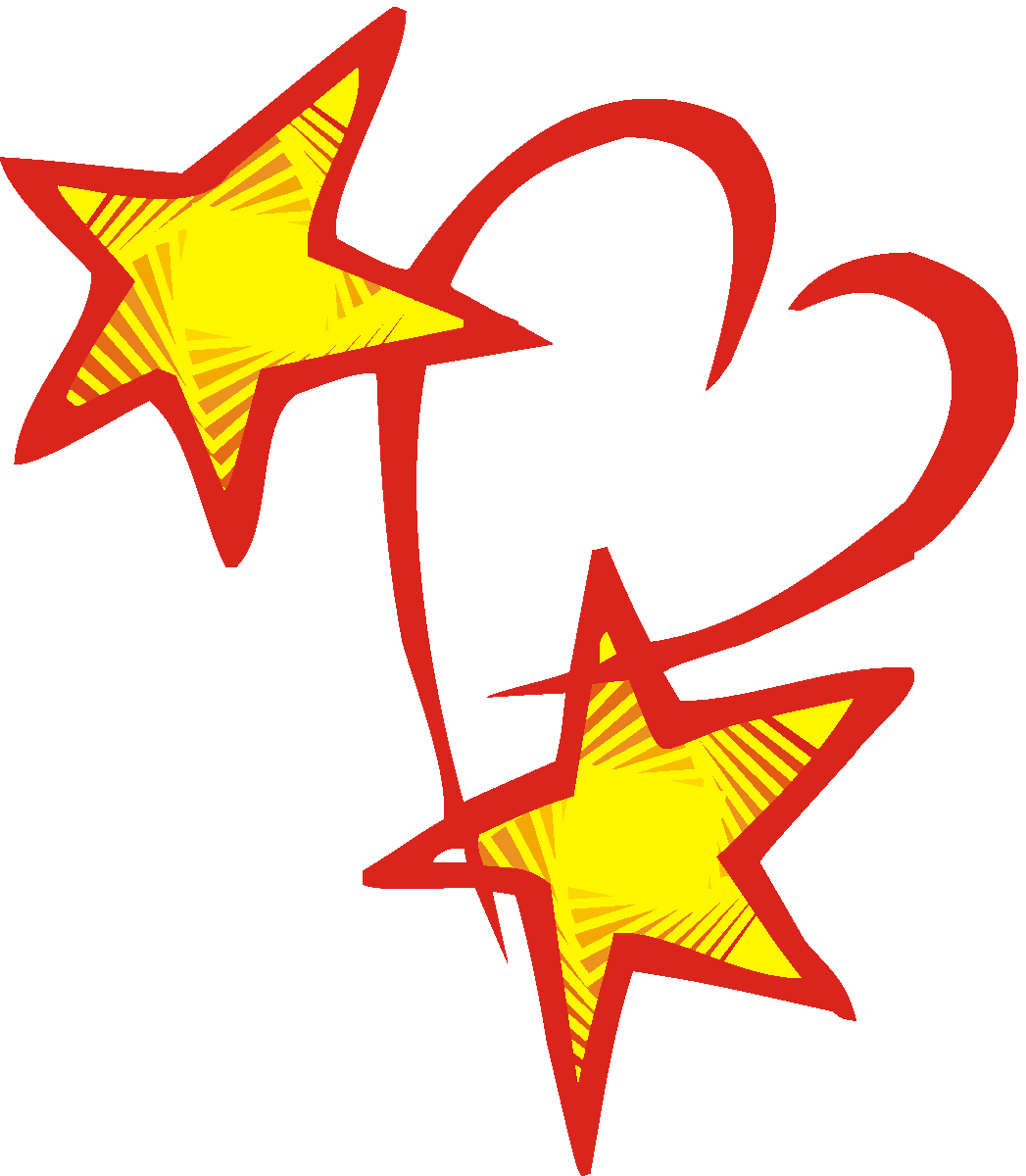 DO NOT STAND AT MY GRAVE AND WEEP
Do not stand at my grave and weep
I am not there, I do not sleep .
I am a thousand winds that blow
I am the diamond glints on snow
sonne006.gif (746 bytes)I am the sunlight on ripened grain
I am the gentle autumn rain
When you awaken in mornings hush
I am the uplifting rush
of quiet birds in circled flight
I am the soft stars that shine at night spark.gif (2841 bytes)
Do not stand at my grave and cry
I am not there, I did not die.
spark.gif (2841 bytes)
(Believed to be the burial prayer of the Makah tribe of North American Indians)

He Is Gone
You can shed tears that he is gone,
Or you can smile because he lived,
You can close your eyes and pray that he will come back,
Or you can open your eyes and see all that he has left.
Your heart can be empty because you can't see him
Or you can be full of the love that you shared,
You can turn your back on tomorrow and live yesterday,
Or you can be happy for tomorrow because of yesterday.
You can remember him and only that he is gone
Or you can cherish his memory and let it live on,
You can cry and close your mind to be empty and turn your back,
Or you can do what he would want: smile, open your eyes, love and go on.
Anonymous


CHILDREN
Dedicated to Henry, Max, Carlo, and Andrew
Come to me, O ye children!
For I hear you at your play,
And the questions that perplexed me
Have vanished quite away.
Ye open the eastern windows,
That look towards the sun,
Where thoughts are singing swallows
And the brooks of morning run.
In your hearts are the birds and the sunshine,
In your thoughts the brooklets flow,
But in mine is the wind of Autumn
And the first fall of the snow.
Ah! what would the world be to us
If the children were no more?
We should dread the desert behind us
Worse than the dark before.
What the leaves are to the forest,
With light and air for food,
Ere their sweet and tender juices
Have been hardened into wood,
That to the world are children;
Through them it feels the glow
Of a brighter and sunnier climate
Than reaches the trunks below.
Come to me, O ye children!
And whisper in my ear
What the birds and the winds are singing
In your sunny atmosphere.
For what are all our contrivings,
And the wisdom of our books,
When compared with your caresses,
And the gladness of your looks?
Ye are better than all the ballads
That ever were sung or said;
For ye are living poems,
And all the rest are dead.
Henry Wadsworth Longfellow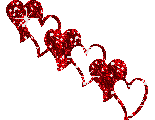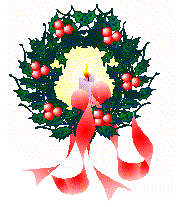 Merry Christmas In Heaven
On this Christmas Day
We will look up to you in the stars
Smiling
Remembering
Knowing
You are with us
And it's all good
---------------------------------------Love, Titi Margi
December 2006

I try not to cry
Everyday.
You are gone and I forget
That I can no longer hug you
And you will no longer smile...
I try not to cry
Everyday.
Then, I remember how it felt to
Feel your arms around me and
See your eyes light up
And right then, I don't cry
That day.
--------I love you, always. Your Titi Margi

Dear Poco,
Today is Mother's Day. For most, it is a day of happiness. A day, when we express our gratitude to the most important person in our lives. The one who endured months of discomfort and pain to bring us into this world. The one who nurtured and protected us. Who cared for us when we were ill, and punished us (for our own good) when we were wrong. A Mother's love is unconditional. She loves us despite our mistakes, faults and human failings. How can you ever truly thank a woman, who without a moment's hesitation would gives her own life, if it meant saving the life of her child. A few years ago, your Grandmother told me, in reference to her own children, that no matter how old we became, "we would always be her babies". It stuck me as kind of funny then, but the more time passes, the more I understand and appreciate the sentiment. Today, I know your Mother will suffer in silence. I only hope she knows that she will not suffer alone.
I am confident that you left this earth aware of how much she loved you and will always love you. You should be proud of her, as we all are. She has endured tragedy and sorrow with an inspirational display of strength, determination and dignity. My respect and love for her is deep and profound. While you are not here in body, I know you are here in spirit. So, Henry Anthony, I hope you will find a way to wish your Mom, a "Happy Mother's Day".

Love Always,
Uncle Joey
5-14-2006

Dear Henry--
I remember the day I first saw you and knew you would forever be part of my heart. It was the evening of November 6, 1985 in the Neo-natal Care Unit of Beth Israel Hospital, NY, the day after you were born. You were so very red and tiny in size but you were a fighter and we knew that you would easily survive your premature birth. You were discharged three weeks later, the day before Thanksgiving 1985 and I was there with your Mom to take you home. Your dad was home with a cold and could not go to the hospital. Sally, the wife of "Uncle" Bob stopped by and I remember that we took a picture of you and her standing at the hospital's entrance. Your Mom and I took you home and the next day we all went to your Grandma "Mama Ana" and Granddad's house to celebrate Thanksgiving Day. That year, we were very grateful for your being healthy and out of the hospital.
I remember that, even as a very young baby, you rarely seemed to sleep during the day. You were so very alert. Taking life in. Learning. Loving. And, mostly, I remembered how much I loved you. How much you made me proud. You would give me such big hugs and your eyes would light up when you saw me. I remember so many conversations, especially our last one. Your last words to me were, "I love you, Titi Margi".
You knew that I loved you, that your parents, family and friends loved you and you knew that you were the center of your Mom's life.
When you were taken from us on January 24, 2003, it seemed so unfair. So unjust. A boy just starting to become a man. The rich promise that was your life gone. In an instant. But I now console myself with the knowledge that because of your courage, quick thinking, and almost eerie calm during your call to 911, your Mom saw to the implementation of Enhanced 911 in NYS. Because of that call, we were able to somewhat piece together what happened and when it happened. Thank you for sparing us the uncertainty of not knowing at least something of what happened that night .
It is almost 20 years since the day of your birth. We will think of you. And smile amongst our tears.
Always with Love, Titi Margi 10/30/05

He was sweetness, he was light, he was joy...he was Henry. He found that place in my heart where forever he will remain . Henry, I will always look to the sky and see you in the stars.
>>>>>>>>>>Love Always, Titi (Aunt) Margi

My cries fly over the tops of the trees outside my window
Against the harsh winds of time,
My mind screams that you are not gone
But what truth knowest a man when a child is gone?
That only my love, greater than the sum of the parts of my heart, remains.
Titi Margi
10/05

Henry- a truly remarkable & extraordinary young man.
He was truly one of a kind. Just thinking off all he achieved in 17 years is amazing. I remember when I used to go play with you at titi Ana's house. We used to play nintendo, but you could not play for long because you had to get ready for the science fair. I always admired your intelligence, drive, and dedication. I remember as a young boy, you once told me you wanted to be a scientist. Rarely do you hear that from a young child. You were so different, and stood out in your education, family, and friendships. I remember b/c of you I started liking the band "greenday", now when I hear them I think of you. You are so loved. You will NEVER be forgotten. You are truly an ANGEL. I love you
Love always
your cousin, Vicky!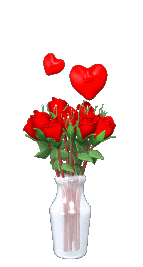 "Prince of the City"
Henry,
You were indeed a "Prince of the City"
A deep and beautiful soul
A natural aristocrat
Good night, sweet prince and
Flights of Angels
Sing Thee to thy sleep
- Perry-

Henry,
I've known you for 9 years. What can I say? You were always there for me, through the good and bad, you were always there for me to count on. It's safe to say that you were my long lost brother. I'm never going to forget what you told me that Friday afternoon, "We make our own destiny come true." Although you were a year older, you still treated me the same , you took me under your wing, and taught me the true meaning and understanding of life. I'll never forget you bro.
R.I.P. Henry Badillo 1985 - 2003
-Carlos-

WE WILL NEVER FORGET YOU, HENRY!
You touched all of us in a special way....We will never be the same without you. Thank you for being different,
thank you for being yourself. You are truly an original.....
-Manny-

Henry,
You were always so full of life. You always brought laughter to those around you You had such a kind spirit, and brought such joy to those closest to you. You will always be remembered, and forever remain in our hearts.
-Jesse-

Henry,
I will never forget the conversations we had in D-block. You really made me think. I really enjoyed your company
and I wished you were still here.
With all my love,
-Sarah- from Prep

Henry,
May we all learn from you living life to the fullest. Your spirit and memory will live forever
-Ellen-

Henry,
The world is with you. You are still of this world---smaller but forever present.
I shall write your name in the snow.
-Christina-

Henry,
I will always remember your brillance and your charming smile.
-Chris-

To Henry,
Even during our most trying times, you showed grace, honesty and respect. We'll miss you but you'll always be with us in special ways. It's a true privilege to get to know your family. I grow daily in my love and admiration for them.
Peace -Vincent-

To the parents of Henry, Max, Carlo and Andrew:
...Boys live for the moment. They do incredible things, sometimes for the better, sometimes not so. But that is what makes us love them. We wouldn't want them to be any other way. They are so brave in everything they do....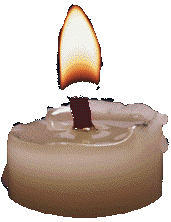 His flame keeps burning on

/