Shopping Cart
Your Cart is Empty
There was an error with PayPal
Click here to try again
Thank you for your business!
You should be receiving an order confirmation from Paypal shortly.
Exit Shopping Cart
A Celebration of Life: November 5 1985 - January 24 2003
When You Were Born
When you were born twenty seven years ago, November 5, 1985, I discovered a Mother's love. When you were born, I learned that there could be no greater love than a mother's love for her child. You were born on a cold rainy day, on Election Day to be exact. On that rainy day, Edward Koch became mayor but I held a higher seat, that of a mother. On November 4, I was at the office when I went to the hospital and discovered that I was to have a baby boy. Your father also Henry was at the bank and ran to the hospital. Of course, he was anxious since you were supposed to be born on December 10th. You were born at 10:15 AM on Election Day.
When you were born you came five weeks early. On that special day, November 5th I discovered the beautiful role of motherhood.
When you were born I learned what it was to become a mother. I discovered that as a mother I became number one for my son and he likewise was the most important person in my life. As Henry grew I learned so much from him. As a mother, I tried to instill values and love to my son. Parents are not perfect but our children are to us. I became a child again. I learned about prehistoric dinosaurs, I learned about science, I learned how to laugh with a child. We lived in Disney World. I experienced his happiness as a boy scout, altar boy, hockey skater and so much more. I had a wonderful life with you, Henry. On your birthdays, we had Julie the Clown; Uncle Bob dressed as Mickey Mouse and so much.
When you were born you were loved. Throughout your life I experienced your love as a mother. I felt that love right back from you. Though you were taken from me in 2003, I would never trade those years that I had with you.
Every birthday, I bring a beautiful wreath of falls flowers and you shine your light from the heaven as you always do. I sang Happy Birthday to you today and I didn't cry, I smiled and laughed for all the great memories of love that you gave me. I told you about the 2012 Annual Worldwide Candle Lighting Services that I will attend on December 9th. At 7:00 PM, all families that have a lost a child will light a candle. In every country at 7:00 PM people will light that candle. Those candles will represent all the children that passed on. Most of all, it represents love from parents, brothers, sisters, aunts, uncles, everyone. I will hold a picture of me and you together and your name will be read aloud. We will pray, we will meet other people who have had that lost of a child. We will remember all the happiness but most of all remember when you were born.
Henry, Happy Birthday in heaven. Thank you for giving me love when I needed it. Thank you for the years that I had with you. Happy Birthday my sweet boy. I love you!
Love Mom 11-5-2012
Happy Birthday Henry on your wonderful life in Heaven. It is nine years since you left me and my heart still breaks for you. I wonder what you are doing now, are you looking down on me? I know you must watch over me because I have not gone mad. I have not lost my faith in God. I know you must be holding my hand and helping me to be strong. I know my love for you is so strong that it reaches the heavens. I sometimes wonder what it would have been to be a "grandmother" to your children but it is what it is and just having you as short as it was I am grateful to God for that time.
Just recently, I visited your favorite childhood vacation spot in Disney World. I went to your favorite park "Epcot" and visited your wall, Leave a Legacy.
In 2003 I imprinted, "to Henry Anthony, Always in my Heart". Those words are so true because every day I think of you not sadly but
happily of my love for you.
You are who makes me who I am. Happy Birthday to my beautiful son. I love you dearly and pray when I can be with you again.
Celebrate in the gates of heaven and shine upon me when I visit you. I'll be smiling and looking right up to you when you shine your light upon me.
Happy Birthday in Heaven!
Love Mom
11-5-2011

Several months ago in 2010, I received a call from my attorney telling me that he had items that were found with Henry's remains and that he could release them. I waited at least two months before I had the nerve to receive them. I asked the attorney to send them to my office not knowing or asking what the items were. When we first found Henry, they had given me a ring, a chain that I had brought him and some other items. I did not know that the police had kept these other items. I buried him with his chain, his cd that he loved to play and other momentos.
When I first received the envelope, I was afraid of what I would find but when I opened it my heart was heavy with sadness but happiness also. The first item was his school ID that was taken in the fall of 2002 several months before he drowned. Oh God, he was so handsome. What a beautiful picture. The second item was his earphones that when the weather changes I will bury them in the earth where his body remains. The third item was a silver ring that I brought him. He loved to wear that ring.
Tomorrow will be eight years since I lost my only child and what remains are the memories, the pictures, videos and the most important thing that I have of him which is his love and some of his writings. I have had in my possession a book that I have not shown anyone. It contains some of his thoughts that at whatever moment he decided to write them down. Like everything else, I have read them and put them aside to reread again.
Henry was 17 years when he died. At 17, we all want to know who we are. We want to know what our purpose is. I am so positive that he would have answered those questions. Henry liked to doodle. In one of his writing she said "Don't be afraid, just let your light shine" or "You are O.K." with a smiley face.
When I was in church today, I asked God to give me strength on the anniversary of his death. I asked God to please give me peace, to make me strong, and not to think about his death but his birth into Jesus 'hands. I have learned much since Henry's death. I have learned that there are so many people that love and support me. Even though they may not understand what a child's death does to a parent, they do know how much I loved my son and what his death did to my heart. After all these years, I still have all the newspaper clippings of his accident, the news articles of our work with E911, the audio of his last words spoken on this earth, the call to 911 for help. The last time I heard those words were two years ago when I just wanted to hear his voice but I will never hear them again. I cannot deal with the pain of his cry for help. That will remain tucked away to never be heard again. You may ask why do I keep these things but to get rid of them would erase the existence and the meaning of his life. This is what happened and I cannot forget or erase it from my mind. It is what it is and that is part of my life.
I talk to the other mothers who have become my dear friends and they feel the same way that I do. They go on with their lives, existing, loving their other children if they were fortunate enough to have them. They go on with their lives because they have to. Because our children would have wanted us to .
I truly believe that Henry is with God and that lessens the sadness that I have in my heart. I know that one day I will be reunited with him. That one day I can hold him one more time. Some people do not realize that when you lose your child there is never closure. I dislike that word but I use it for people that have never lost their child. That loss does not disappear. It is not erased. It lives with you forever but you go on because that is all you can do.
Tomorrow, in the morning I will go to Mass before I go to work and I will be strong. I will use the love that I have as my strength. I will use the memories of Henry as my shield and if I choose to cry, it will be tears of love, tears that I had a time to love him and that I will be with him one day.
Henry, you were the best thing that ever happened to me! I love you forever.
M ¢¾M
1-24-2011
Everlasting Mourning
Mourning is everlasting when you lose your child. I say everlasting because the mourning never ends. You just mourn differently, silently but your heart is still broken and you still feel the loss, especially in the night. This is the way it has been for me for the last seven years. I lost my beloved son, Henry Anthony "Poco" on January 24, 2003. At times, it seems like yesterday and, other times I cannot define the time. The loss is even greater on his birthday. I try to say to myself that I will see him again, that he is in a better place but then I say "why, he is gone". I know that Henry had so much potential to make a difference on this earth yet I know he's at peace in Heaven.
Now some people who may not have ever lost a child will say you need to go on. The fact is that I have moved on with my life but the void is still there. It will never go away. I am convinced of that. So, though it may make others feel better to think that "I'M OKAY", I'm really not. I go on with the love that I had for my son and share it with others. I no longer think of the way he tragically died of drowning but rather his new life with God. But this doesn't change how much I miss and wonder how life would have been with him. Since his death I use to frequent the cemetery at least once or twice a week but now I go only on holidays, his birthday, the day of his death, Christmas (I decorate the grounds), Valentine, Palm Sunday, Easter and summer where I plant flowers on his grave. I no longer look down to his grave but look up to the skies where the sun always shines upon me. I believe he watches me and gives me signs that he's happy. Though the thought makes me happy, it still saddens me. I still miss him tremendously and, at times, I wish I were with him already.
I have so many memories of Henry in many forms: websites, videos, pictures and a memorial garden. What I miss the most of all is sharing my love from my heart to him, his smile, and the way he would hug me. Yet, I can never change my feelings of loss; I can never forget Henry. He was the best gift that I ever received in my life. He was my accomplishment. He made me the mother that I was. His love made me the person who I am today.
What most people do not realize is that a Mother never forgets the pain of loss, the absence of their child, and the loss of their future. Everlasting is what it is and will always be.
So Henry on this birthday, I embrace you, I cry for you, and I will love you throughout eternity.
Always in my heart,
Mom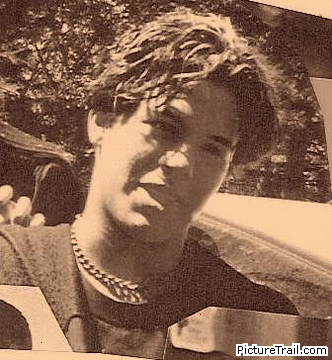 Who Would You be Today?
Sometimes, when I am walking and I see a young man who resembles you, I think, who would you be today? One thing, for sure, I know that I would have been proud to be your mother.
When I read emails or comments from your friends, I realized how much you were loved. Not just from your family but from your friends. I also realized how much of an impact you left upon them. However, I am not surprised when they speak of your kindness, your sense of humor, and your intelligence.
Thank you Henry. Thank you for the way you made me feel and for every day we had the chance to be together. You have always been the greatest blessing in my life. And never ever forget that I am and always have been proud of you.
I know you would have made a significant impact in life. Would you have been a father, writer or a teacher? Perhaps, you would have been all three. As a father, you would have loved your children, as I had loved you. As a writer, you would have written about truth and justice because you had such a sense of conviction. I remembered one day, a couple of months before you died, that you wanted to go a demonstration. It was a demonstration against the war. At first, I was concerned that something bad would happen and you would get in trouble, but then you explained to me why this was important to you. You thought that war was wrong. You understood why people thought they had to go and fight, but you felt it wasn't our war and that we should not die for it. That perhaps there was another way of solving those problems. A teacher may have been your way because what I read from your friends or people that knew you is that they learned things from you. They learned kindness, humor, knowledge, and love.
There is a sense of love that I derive from emails that I still receive seven years since your death. Am I surprised? No, I am not because if you were still here, I know the kind of man you would have become. You would be someone that I would have been proud to call "My Son".
Your love lives within me,

1-24-2010
Happy Anniversary in Heaven until we meet again


My darling son, Henry
Happy Birthday on this special day in Heaven. You would have been 24 years on this earth but I believe in Heaven that you are still my 17 year old angel. I hope you love the flowers that I laid on your grave. I do not look down on your grave but to the heavens where you always shine your light upon me. I will not talk about your departure from me but only about our love together. I have so many memories of you surrounding me in our home, my office and of course, in my heart. When I look at your pictures, like the one of you on your bunk bed looking like you're ready to fly like Peter Pan, I feel such an abundance of love and I feel your arms around me. That feeling makes me so happy but, at times, so sad because you're not here.
The word "closure" is such a funny word to me. It must have been created by someone who never had children but lost someone. The fact is that the loss is with you always. It doesn't disappear. After time it is just different. You learn how to be happy again but inside of you, deep down in the corner of your heart, there is a piece missing and you learn how to live without that piece.
Henry, I thank God everyday for having you in my life. I thank God that I was your mother and you were my son. You are my soul; you are my inspiration that makes me who I am. I love and miss you so much, but that void will be filled when I see you again one day. You are part of me as I am part of you.
Henry. my only gift that I can give you today is my everlasting love and that I live my life with love, faith, and hope for this world. Happy Birthday, my darling son, Henry. You are forever in my heart.
Mom


A Letter to my son on Mother's Day
There are days when it seems like you've been gone for a long time
And then it seems like yesterday, when I held you in my arms and kissed you tenderly
There are days, when I close my eyes and imagine your kisses and hugs
Sometimes it feels so real
Yet other times I can't feel them
But your life was real and you are so much part of me
Sometimes, I ask God why? But I know this path is for some reason
So I don't question much because it will not change what is
I hold my memories of you dear to my heart
And know that I will be with you
I miss your voice, your smile and who you were and would have been
For never in my heart I question what kind of Man you would have been
Or what kind of son you were to me
I knew that you loved me and that I miss
So I am still a Mother though I cannot share this day with you
Maybe not now, tomorrow, but one day
I thank God for being blessed to have had you in my life
For I would not have it any other way
Henry, I love you always, my little Poco
Love Always on Mother's Day
Mom
5-10-2009


When You Lose the One You Love
The answer to the mystery of existence
Is the Love you Shared
Sometimes so Imperfectly
When the loss wakes you to the deeper beauty of it
The Sanctity of It
You can't get off your knees for a long time
You're driven to your knees not by the weight of the loss
But by gratitude for what preceded the loss
And the ache is always there
But one day not the emptiness
Because to nurture the emptiness, to take solace in it
Is to disrespect the "Gift of Life"
I will always remember the love not the loss of you
Mom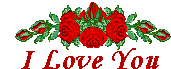 Today, I visited the Fordham pier on City Island where they returned the bodies of our sons. I brought four yellow roses which signify friendship, familiar love and domestic happiness. It also represents the appropriate sentiment of sympathy.
1st rose was for Max who was found on April 25, 2003
2nd rose was for Carlo who was found on May 4, 2003
3rd rose was for Andrew who was found on May 18, 2003
4th rose was for Henry Anthony "Poco" who was found on May 19, 2003
I prayed and asked God to bless our sons as I threw the yellow roses who died together on January 24th, 2003.
Virginia Badillo
Mother of Henry Anthony Badillo
1-24-2009

I live as if he was here today
By being a better person, daughter, sister and a friend
I do not celebrate his day of death
I only remember and respect that day.
I celebrate his life every day by living
By being who I am.
God gave me the gift of motherhood
My love as his mother does not waive
My greatest gift in life was his life
A mother's love is different from a father's love
I do not say it is better but a child knows the difference
Henry knows what my love is about
He knows that my faith in God is what holds me together
He sends me his love through the sunlight,
My love for Henry is what makes me strong
He sends his love to my heart
That is why I am still here
For a purpose
We will be together again

I love you always
Your Mom
1-24-09


Hope, Faith, and Love on Your 23rd Birthday

Happy Birthday on your special 23rd birthday in Heaven. I want to give everyone a gift of hope, faith, and love on your special day. Though sadness is always real, especially on this day, I want to convey the hope that I receive when I visit your grave. This past week, I visited your grave and brought you a special birthday wreath shaped in a heart with fall colors; something that I knew you would approve of. As I lay the wreath and sang "Happy Birthday to You", the sun shone upon me. Though I was saddened, I was elated and full of happiness knowing that you were communicating and giving me a sign that you were there. I have often told Titi Margi that, regardless of the weather, each time that I am there, the sun shines upon me. Of course, I know that people were accepting what I was saying as my truth but they were not believers as I was. It was only when they were with me that they experienced the same. Of course, I cried on your birthday but I cry now for the love that you gave me and the faith that I will see you again in my other life. You have shown me how to live, how to love others, and to practice my faith, not just in God, but in humanity. You were my gift not just on this earth but in heaven. Through the life I shared with you on this earth was short, I received so much more than even others who have had a lifetime with their child. I no longer say why? I say thank you, Jesus, because you were my special gift of hope, faith and love. I can watch videos and smile, laugh, and cry with happiness. You had a full life even with your short stay here on earth and that is so special to have. Many people miss you but we have learned to grieve with happiness of who you were and not with anger, or despair of your departure from us. I will not say that I'm not sad on this day, or the day you left us, but I will say that I know you are in such a special place with the grace of God. Henry, Happy Birthday, and God Bless you for every love and hope that you have given me. Happy Birthday, my darling son, and thank you for the love that I still feel within my heart. Happy Birthday, Poco, for God has not forsaken me with the memories that I have of you still so fresh in my mind. Happy Birthday, my sweetheart, I will love you forever in my heart.
Love Mom Always,
11-5-2008


Because of You I knew what love was
Because of You I knew what it was to be a Mother
The pain I feel is overwhelmed by the love that I received from you
I will never feel a loss like this
Because of You I knew what love was
The length of time that I had you in my life
Is never regretted because of the memories that you left me with
My heart will never feel the same again
Because of You I knew what love was
The tears that I shed for you is because I miss you so much
My heart does not understand the loss
They will never see what kind of person you would have been
I do not understand this, if this was a plan
But I thank God
Because of You I knew what love was
People still do not know what to say to me on Mother's Day
They know of my pain, my loss but
Mother's Day is not just for the living children
But for the ones that have gone on to their new life
The life with God
Because of You I knew what love was
It doesn't seem real but yet you're not here with me
I will not see your smile, your single red rose
I will not hear you say "Mom"
Happy Mother's Day "I love You"
Because of You I knew what love was
You are always in my heart forever
Love Mom
5-11-2008


LIFE GOES ON AS THEY SAY...
It was my 50th birthday, the last one that I would celebrate with you
Five years later..Is it that long? Your death has no time for me
It is now my 55th birthday, 5 years later (three fives) is there a meaning?
Do people remember the pain that I suffered?
Do they understand?
I controlled it then, I control it now
Sometimes my heart feels so broken
Missing you as I do but
Life goes on as they say...
This Christmas, your favorite holiday, I decorated as always for I knew you were watching
Yet, I was so angry
I wasn't angry at you, I was angry at me
I was looking at my life wondering why you were given to me and taken so young
Why couldn't I have one more day with you?
Dear God, I have always had faith in you and trust that this was to be
But why give me the gift of a life and take it away
I hadn't felt this anger before….I thought it was strange after all this time…..They said I was strong
Life goes on as they say….
The anger passed when I realized it….as fast as it came….as fast as it went…
These feelings frighten me….What does it mean?
Life goes on as they say…
I wrote words to comfort me….to let out my feelings of loss …to grieve for you
But now it's becoming more difficult to share those feelings
Life goes on as they say…
I said before that I would only celebrate your life, not the way you died
I'm trying to deal with that……It is easier said than done because
Life goes on as they say…
A Mother never stops grieving for her child but some people do not understand
So you go on and you try to live your life
You try to be the person that you would be proud of
And in the corner of my heart there is a piece that is missing
That will never be replaced
Henry, please remember me because
I can only imagine when I see you again
That the missing piece will be given back to me
Life goes on as they say...
On this day….on this night ….at this hour
I will try to be strong
I will be strong that day
Henry, please help me, let your spirit guide me
On that day and everyday let me remember your love
Let the memories hold me because
Life goes on as they say
With all my love
Your Mom forever
1/24/2008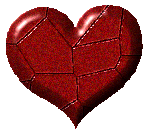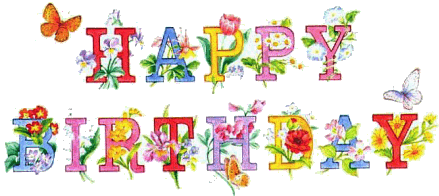 Henry,
Today is your birthday. I had a dream about you a few days ago. Remember when you were young and I was sleeping? You would sneak in and ask to sleep with me because you were afraid of sleeping alone in the dark. In my dream you were wearing your white pajamas with characters. I moved over and you climbed in. It felt so real and when I went to touch your leg like I used to, I woke up and realized that I was touching Ginger's leg, our dog. In the past, if I had dreamt something similar I would get depressed because I knew you were gone. This time, I felt like this was a message to me from you. I felt that you were telling me that you were happy and that you were being taken care of. That you felt protected. I felt a sense of calmness that I hadn't experienced before.
Happy Birthday, my darling son! You would have been 22 years old. It's hard to believe that almost five years have passed. This past Friday, which was All Souls Day, I went to Mass at Fr. Tom's Church with Grandma, your Dad, your sister Mia, and Hector. Everyone who had lost a loved one displayed their pictures on the altar. I put yours and your grandpa's picture. I did the reading from the Book of Wisdom and Mia and I brought up the gifts. Everyone came up and said their lost love one's names. I said Henry Anthony Badillo, my son, Antonio Ruiz, my dad, and Peter Ruiz, my brother. It was a beautiful Mass and I left there content, knowing that you are together with my father and brother.
Henry, I want to celebrate your life, your life with me and your family. I will always grieve for you although differently as time passes. I will not let dates control my life as I know that is what you would not want. For the last four years that is what I have been doing. Your birthday, holidays, your drowning, 9:58: the time you called 911 for help, the recovery of your body, and your burial. I know that you would not want me to live this way. Your death broke my heart and my spirit but this is not what you were about. The birth of you brought such happiness to me as your Mother. I miss being your mother but your being my son will always be a part of me. I will always be your mother as you will always be my son. When people ask me if I have children I say, "Yes, but my son is no longer here with me". I AM STILL YOUR MOTHER AND YOU ARE MY SON. That will never change.
Today, I will celebrate your birth. I will celebrate my love for you and share my memories with whomever will listen to me. On the date of your death, I will silently pray for you as I always do, but I will not let this rule me. I will not think of the way you died, but the way you lived and the love that you brought me. I will think of you every day and pray that God protects you as He did that night when you entered your next life. I will live my life without you, but I will have you in my heart. You are part of me as I am part of you.
Happy birthday, Henry! You were my gift in life and you will be my gift when I join my next life. I love you.
Love, Mom
11-5-2007

SOME DAYS IT'S NOT SO EASY
There are days that it's not so easy
To act as if it's alright!
But what can one say?
Some Days It's not so easy
I have those days when I want to scream, shout and say
I feel lousy, I feel lonely and I don't want him to be gone
But what can one do except to say "I'm sorry"
Some Days It's not so easy
It's four years yet to me it feels like yesterday
My heart feels so broken
There are times when I feel so much pain
That I ask God "What did I do?"
Why does my life feel like purgatory?
Some Days It's not so easy
At times, I have to pretend that all is right
I have to pretend that I'm just so busy thinking and working
Yet my silence reveals all
Some Days It's not so easy
Virginia Ruiz Badillo
February 6, 2007

I WISH THIS WAS A DREAM
It seems like yesterday when you left me
Yet I cannot define the time, I cannot grasp the emptiness
It's too hard to understand the void
At times, I shut my eyes so maybe I will wake up
And realize that it is only a dream
But alas, it is not
It seems like yesterday when I was walking hand in hand with you
And you would look in my eyes and out of nowhere say "Mom, I love you"
I miss your love so much
I wish this was a dream
I wish I could change time, I wish I could just touch you once more
Will you tell God not to wait too long for me?
Is this a dream? Time is going so fast.
Four years of not having you in my physical life
I wish this was a dream
Happy 4th Anniversary in Heaven. Tell the angels to protect me and your family.
Grandma misses you so much.
I love you forever!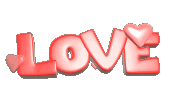 Don't grieve for me, for now I'm free
I'm following the path God laid for me
I took His hand when I heard him call
I turned my back and left it all.
I could not stay another day
to laugh, to love, to work, or play
Tasks left undone must stay that way
I found that place at the close of the day
If my parting has left a void
Then fill it with remembered joy
A friendship shared, a laugh, a kiss
Ah yes, these things, I, too, will miss
Be not burdened with times of sorrow
I wish you the sunshine of tomorrow
My life's been full, I've savored much
Good friends, good times, a loved one's touch
Perhaps my time seemed all too brief
Don't lengthen it now with undue grief
Lift up your heart and share with me
God wanted me now. He set me free.
Author Unknown

Wishing For One Special Christmas Wish

It was Christmas Eve while sitting in my church pew
Listening to the words of the priest
Talking about peace, about loving your neighbor
Talking about the true meaning of Christmas
Listening to the words
Wishing for one special Christmas Wish
Praying that God would grant me just one special Christmas Wish
That during my slumber, my son would come to embrace me and I would feel his touch
I would remember it and cherish it for my remaining years
Wishing for one special Christmas Wish
It is not that I don't remember his embrace but it is becoming more difficult as the years pass by
I close my eyes and imagine his touch, his embrace.
Wishing for one special Christmas Wish
I remember his last hug, his last laugh
I remember his last "I love you, Mom"
I remember our last Christmas dinner
Sitting, laughing, sharing our love around the dinner table
Wishing for one special Christmas Wish
Dear Jesus, now I lay me down to sleep
Wishing for one special Christmas Wish
Henry, Merry Christmas in Heaven
Love Mom
December 25, 2006

A Mother's Letter to Her Son on his Birthday
Happy 21st Birthday in Heaven!
Our children live within us always
Dear Henry,
I wanted to write something special for you on your 21st birthday but it has been difficult. Almost four years has passed since your death and perhaps some people feel that it should be easier for me to deal with my loss but unless a person has been in my shoes they will never fully understand what I or others who have lost their children feel. I have learned that there is a bond amongst the so many of us who have lost their children.
When I was 5 years old your uncle Peter, who was 8 at the time, died of a heart attack at home. Peter had been sick for a couple of years and had been in the hospital back and forth. He had been home for a only a couple of days when he suffered a heart attack and died. Years later, as a teenager, while visiting his grave, your grandmother was hysterically crying. I asked your aunt, Titi Margi,"Why is she crying like that? He's been gone so long!" How ignorant I was! I would not come to understand her feelings until I became your mother. Because when I became your mother I knew that I would rather die than that you should lose your life.
You were born on November 5, 1985 at 10:15 am at Beth Israel Hospital. It was Election Day. The previous day I was at the office because you weren't expected to arrive in this world until December 10th. My doctor was in my office building and I wasn't feeling too well so I decided to visit her. Well, to make a long story short, I went back to the office and told them that I was going to the hospital to take a sonogram and I would be back. Little did I know that you were to be born prematurely the following day. We named you Henry Anthony. We nicknamed you "Poco" because you were so small. You stayed in the hospital for three weeks but your Dad and I visited you every day and until you came home the day before Thanksgiving. From the day you were born, you became the center of my life.
From the age of 2, we made "Disney World" our vacation resort. We traveled every summer to Disney World. In the spring, we would visit either Puerto Rico to visit your grandparents or go to Washington, DC to visit the museums. You loved museums. At 2 years old you knew all the names of dinosaurs. You enjoyed reading, learning and so much more. You and I enjoyed visiting the Planetarium in NY. You loved the Bronx Zoo. We did so much. I always enjoyed helping you with your science projects, and participating in your boy scouts. I learned so much from you. The most important benefit was that I learned about 'LOVE". Loving a husband and parents is so different from loving your child. The love that I received from you as your mother enabled me to love others. It made me the person that I am today. I don't know whether you remember Ann Finnegan from our office in Albany, but she made me the godmother of her son. His name is Benjamin Anthony Miller. She gave your middle name to her son. What an honor I felt. I love that little boy. We always speak on the phone and I see little things in him that remind me of you when you were a little boy. You gave me a gift of love that I cannot give away fast enough.
As you became a teenager, it was sometimes a trying time for us but it was because you were trying to find yourself as we all do. You never stopped loving your family. You enjoyed the holidays with your family. You loved sitting around the dining table and we would talk about when I or your Titi Margi or Uncle Joey would get into trouble as children. We would laugh about it because that was part of growing up and finding one's place in life. Henry, I believed that when you left me and went into Jesus' arms you were in a good place. There is no doubt in my mind that your life as an adult would have been a special one. There is no doubt that you would have made a difference in this world of ours. Your sensitivity and kindness towards others were always a mirror of what you received from your familiy's love.
On January 24th, 2003 at 8:01 pm I spoke to you for the last time. We spoke for awhile and then as always, we ended our conversation with my saying "I love you". You would always say "I love you too, Mom. How I miss hearing those words from you! What I will also miss is not seeing you as an adult.. I will never see you as a father. I will never become a grandmother but I will always be your mother. I will always love you. As time passes, I will get better at dealing with your not being here with me but I will never forget our love. The love of a mother and her son is so special. What better gift can one give to another? I think of you always and always in a good way. I try not to think of how you died or how I was not able to touch you when we found you four months later.
What I will remember always is that I was blessed to have you as my son. I thank God that He brought you home to me. Henry, I will always love you and you will always live in my heart forever. Happy Birthday in Heaven! We will always be connected in life and death.
Love your Mom
11-5-2006

All IS WELL
Death is nothing at all
I have only slipped away into the next room
I am I and you are you
Whatever we were to each other
That we still are
Call me by my old familiar name
Speak to me in the easy way which you always used
Put no difference into your tone
Wear no forced air of solemnity or sorrow
Laugh as we always laughed at the little jokes we enjoyed together
Play, smile, think of me, and pray for me
Let my name be ever the household word that it always was
Let it be spoken without effect
Without the trace of a shadow on it
Life means all that it ever meant
It is the same as it ever was
There is absolutely unbroken continuity
Why should I be out of mind because I am out of sight?
I am but waiting for you
For an interval somewhere very near
Just around the corner
All is Well
Anonymous

IT WAS ONE OF THOSE DAYS
I dreamt of him last night
I don't remember what the dream was about
But I clearly felt his presence, his love
When I got up in the morning I felt the pain, the loss
It was one of those days
I see other teenagers, how they dress, and the way they walk
I see other mothers with their sons
He could be my son
Why do they have their children and I do not
It was one of those days
The sadness, the rage, the unknowing
Why were you taken from me?
Why am I being tested?
I was a good mother who loved her son
It was one of those days
It's almost four years since you left
Will the pain ever leave me?
Will the loss ever be understood?
Will I ever be with him again?
Will I be able to touch him again?
It was one of those days
With all my love forever and a day,
Mom
Virginia Badillo
7-24-2006

A PLACE OF PEACE
How can I not remember you?
When I still feel you near each day;
You're still in my heart and soul
Though the angels took you away
How can I not remember you?
When our love was truly the best
But my pain is eased by knowing
You're in a place of peace and rest.
Tonight, when sleep beckons me,
I hope in my dreams you'll appear
Then when I wake in the morning,
Maybe, I'll still find you near.
Remembering you comes easily,
By your love I was dearly blessed;
Now you've earned a place in eternity
A place of peace and rest.
-"leahmay"
5-14-2006

MISSING YOU ON THIS DAY CALLED MOTHER'S DAY

Missing you on this day called Mother's Day,
Missing you every day, hour, minute, and every second of my life.
I fill my hours in the day so I won't feel the pain of not having you with me
Instead of you sitting down with me at the dinner table,
I will sit on your grave to pray and cry
I will tell you how much I love you and how I felt being your mother
I will tell you that I miss you so much
and that my heart waits until we can meet again in Heaven
Missing you on this day called Mother's Day.
I will tell you that never did I once ever regret being your mother
You gave me so much more
Never did I ever think that I could love one so much
And those feelings have not changed
Love does not cease because of death
Missing you on this day called Mother's Day
Love Mom
5-14-2006




I PUT UP LIGHTS FOR YOU ON THIS CHRISTMAS DAY
I put up lights for you on this Christmas Day
to show the love that's in my lonely heart
The smiles, the laughter and the hugs that we shared on Christmas Day
are no longer in this earthly world
But I look up above and imagine your smile, your laughter, your hugs
and know you're looking down on me and wishing that we could be together
on this Christmas Day.
Shining these bright stars and remembering you with my everlasting love
on this Christmas Day
Merry Christmas in Heaven, Henry
Love, Mom
December 25, 2005

What is a Mother? A Mother is one who gives life. She is like no other.
She tucks you in at night and teaches you about God and how to pray
She takes care of you when you get hurt and kisses your pain away
A Mother loves you more than anyone else
She is more to you than anyone else can be
A Mother washes your clothes, feeds you and takes you to
your first day of school
Your Mother is there for you everyday
As you grow older, she molds you into the man that you will be
A Mother knows she will lose you when you go off to college and leave the nest
A Mother will watch with pride when you become a man
A Mother will love you till the day she dies.
No Mother should lose her child before her time.
Henry, you are always in my heart. My faith in God assures me that I will see you again one day.
Love Mom, a Mother forever
1.24.2006

MY PRECIOUS SON
by Joy Curnutt
God, I know you gave your precious Son
To give us life with You.
But I didn't want my son to leave,
Cause he was precious too.
We all are precious in your eyes
And all to you return.
I know my son will not come back,
And I still have much to learn.
Our time on earth is for learning,
And when our lessons are through,
Our spirit chooses the time we leave,
And we come back to you.
My precious son is with you,
And there will be a day,
That I too will leave this earthly place,
And you will light my way.
I know your arms will be open,
And I will have a smile,
To see my God and precious son,
I will then become Your child.

IT'S HIS BIRTHDAY
November 5th, 1985, 10:15 am

20 years ago I was given a gift
A gift of love
A gift of happiness
A gift that would be taken from me
This gift was named Henry Anthony
We called him "Poco" because he was premature and so small in birth
He taught me about love and about giving
He taught me about sharing and not thinking of just myself but others
Henry taught me what love was really about
Henry left me almost three years ago but
My love and memories of him and his smile is always with me
Sometimes it's hard to think about life without him but I go on
I go on because I know Henry would want me to
Henry would want me to be happy and I try to but on his birthday
It is difficult, it is sad, it is lonely without him
Sometimes I don't know how I can live without him
But God gives me the strength and lets me know that Henry is safe and is with God
My heart grows everyday with love for you but not being able to share it with you
makes me share it with others
I try to be the person that I know you would want me to be
I am your Mother and will always be your Mother
Today and every birthday after
Today is his birthday
Happy birthday, Henry
Happy birthday to the man that would not be
May you have a glorious day in heaven with God almighty
May you be blessed with all the love that I have for you
Happy birthday my love, happy birthday my sweetheart
Happy birthday my son, I love you
Mom------November 5, 2005

The Eiffel Tower , Paris
October 7, 2005
Dear Henry,
Today I went to the top of the Eiffel Tower in Paris. Everywhere I go, I think of you and how you would have enjoyed visiting this country. How wonderful it was to see the beautiful landscapes! At the top of the Tower, there were signed notes written by people who had previously visited it. I wrote something especially for you:
To Henry,
"This is the closest to Heaven that I can be close to you. Until we meet again."
Love,
Mom

I Thought I Saw You Today
I THOUGHT I SAW YOU TODAY!
HE LOOKED SO MUCH LIKE YOU
HE HAD YOUR SMILE,YOUR EYES, HE HAD YOUR HEIGHT,
HE HAD WHAT I THOUGHT YOU MAY LOOK LIKE TODAY
I THOUGHT i SAW YOU TODAY
I SAT THERE NOTICING YOU
AMAZED HOW MUCH YOU LOOKED ALIKE
THE WAY YOU USED TO DRESS
HE REMINDED ME OF HOW YOU WOULD LOOK
I THOUGHT i SAW YOU TODAY
I SAT THERE PARTLY LISTENING TO YOUR CONVERSATION
YOU WERE THERE WITH YOUR PARENTS
THOUGH YOUR PARENTS WERE NOT LATINOS
YOU LOOKED LIKE MY SON HENRY
I THOUGHT i SAW YOU TODAY
WHEN YOU FINISHED YOUR DINNER
AND I LOOKED STRAIGHT AT YOU
YOUR MOTHER LOOKED AT ME AND SMILED
AND I SAID "YOUR SON LOOKS LIKE MY SON"
SHE SAID YOU MUST BE HOME SICK
I DIDN'T SAY A WORD, I JUST SMILED
I DIDN'T WANT TO SAY THAT MY SON HAD DROWNED
INSTEAD, i SHOWED HER THIS LASER PICTURE ON A GOLD HEART THAT
i WEAR AROUND MY NECK SO YOU COULD BE CLOSE TO MY HEART
SHE LOOKED AND SAID "HEY CARLIN, HE DOES LOOK LIKE YOU
AND THAN THEY LEFT
I THOUGHT i SAW YOU TODAY
Virginia Ruiz Badillo 2005----Mom

HE WAS THERE
On that awful night
when you called 911
for help to come your way,
although you may have felt alone,
I know that He was there
At 9:58 you said words
that would stay with me
forever
As you gasped for air
not knowing whether you
could stay afloat,
I know that He was there
I know that as you said,
"Oh, God we're going to die,"
He held you in his arms
gave you comfort, and
made you feel safe,and unafraid
In your last moments on earth
I know that God was there!
Virginia Ruiz Badillo 2005----Mom


January 24, 2005
Dear Henry,
My heart is full of love for you. It is in my heart that I hold your love. I cannot believe that it has been two years since you were taken away from me. I pray to God that you are patiently waiting until I can meet you again and show my love for you. When you were found I wasn't allowed to say goodbye the way I wanted to. I wanted to hold you and kiss you and tell you that you will forever be in my heart. People say that you are in a better place. They do not know what else to say, but I do know that you are in a better place. I believe that we are all being tested here. We all make mistakes. Some are costly and some are deadly but you are in a better place. I never thought that I would be here today writing this or thinking of you in another place. Never did I think that I would not see you grow up to be a man. But here we are, you in heaven and me on this earth. Thinking and feeling you in my heart. A mother's love is such a beautiful thing. The day that you were born I became a mother, I became someone who loved a little thing like you more than life itself. Everyone expresses their grief differently but I'm not grieving your death, I am celebrating your life. Titi Margie and I made this web site to celebrate your life. We dedicated a garden in the back yard to you. It was made with love from me and Grandma. We gave three scholarships this past June at Holy Family and one at Humanities Prep. Everything that I do is for you to thank you for the opportunity of being your mother. I love you and may God bless you. You have given me a lifetime of memories, a lifetime of love. Grandma, Titi Margie, Uncle Joey, Uncle Donnie, Uncle Lee miss you so much. Ginger is taking care of me. Everyone watches out for me. I am a godmother to Ann's baby. His name is Benjamin Anthony. They named his middle name after your middle name. Please watch over him and bless him. Please watch over Grandma and Mia. Henry, I love your little sister. She does little things that remind me of you.
My heart is saddened because you are not here with me but I know that we will be together again one day. I love and miss you!
Love Mom

Dedicated to Henry, my beautiful son:
CANDLES IN THE NIGHT
Candles flame in darkness, flicker, steadily glow,
bringing light from shadows and help to soothe me so
My son, like the candles, gave my life true light.
I use the candles' beacons to connect us in the night.
As I light the candles, my wish and my request
is that he'll see my signal and know my love's expressed.
As his light joins my lights, our worlds touch and flame.
As I snuff out the candles, I softly say his name "Henry".
"You taught me what unconditional love was. You taught me how to be a Mom.
You will always be part of me" Love always, Mom

Mothers hold their children's hands for a while, and their hearts forever
/